Elana's 2001 Prom Pics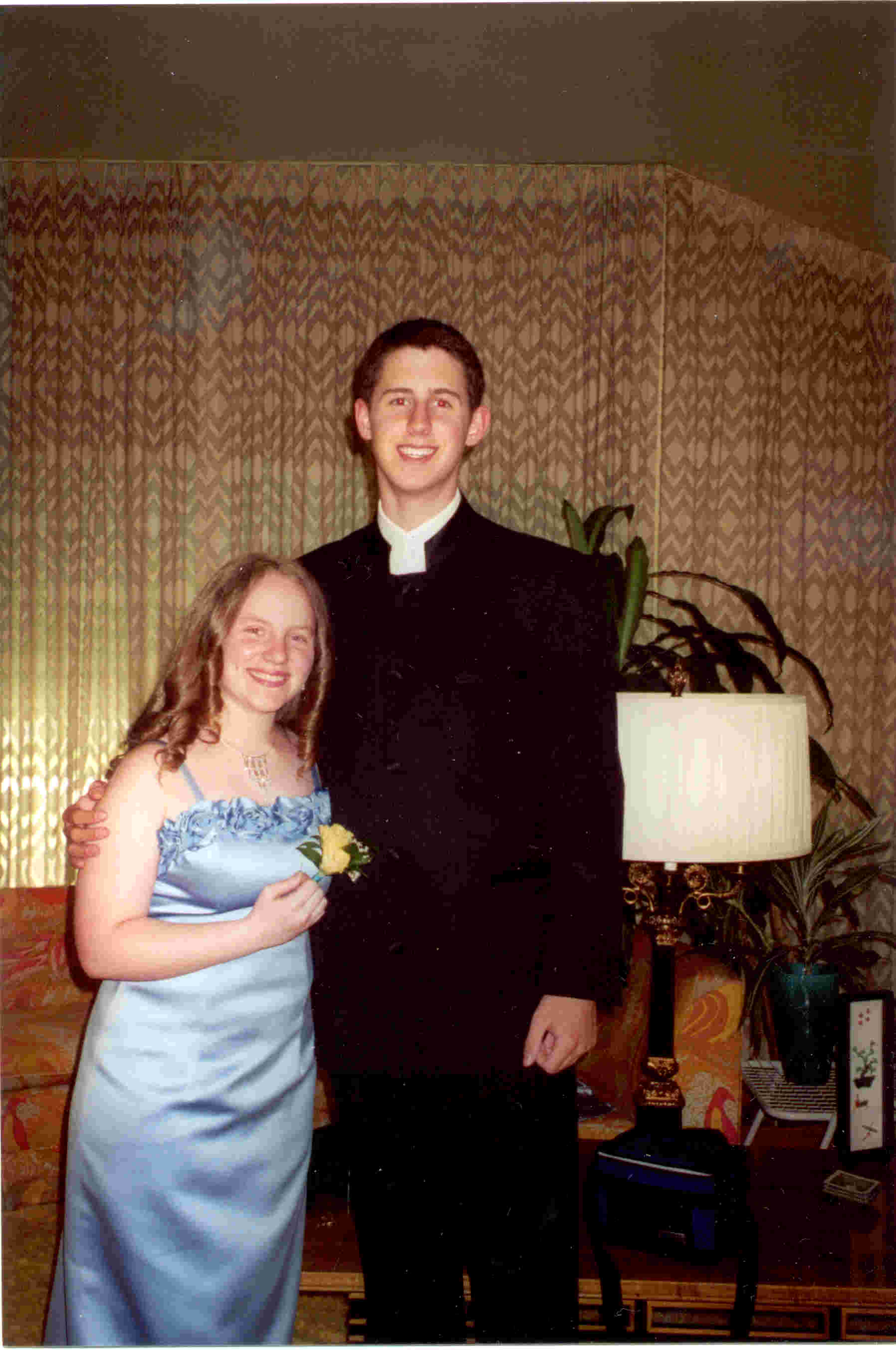 This is a picture Daniel and me before the prom at my house.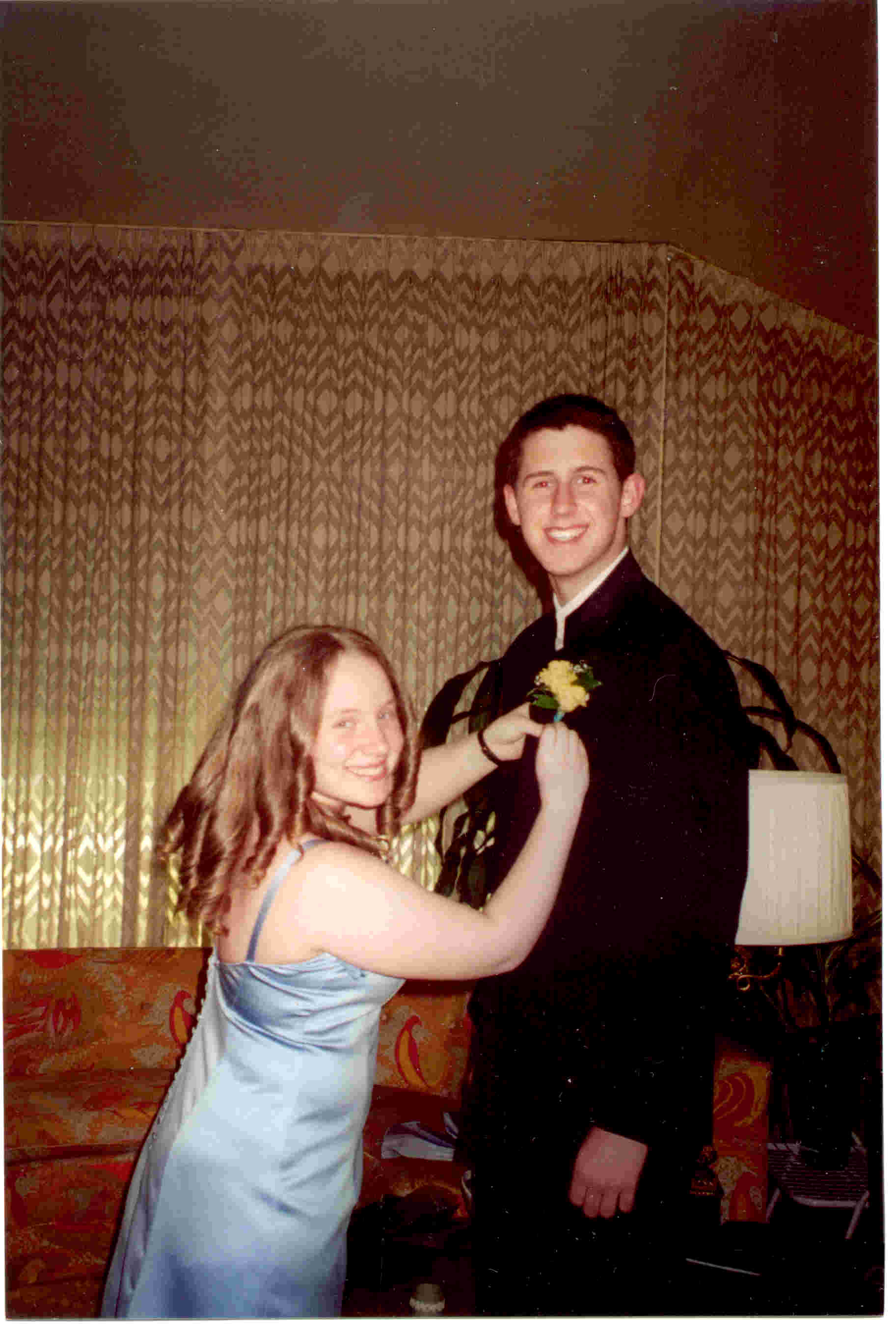 This is another picture of Daniel and me. I'm pinning the flower to his lapel.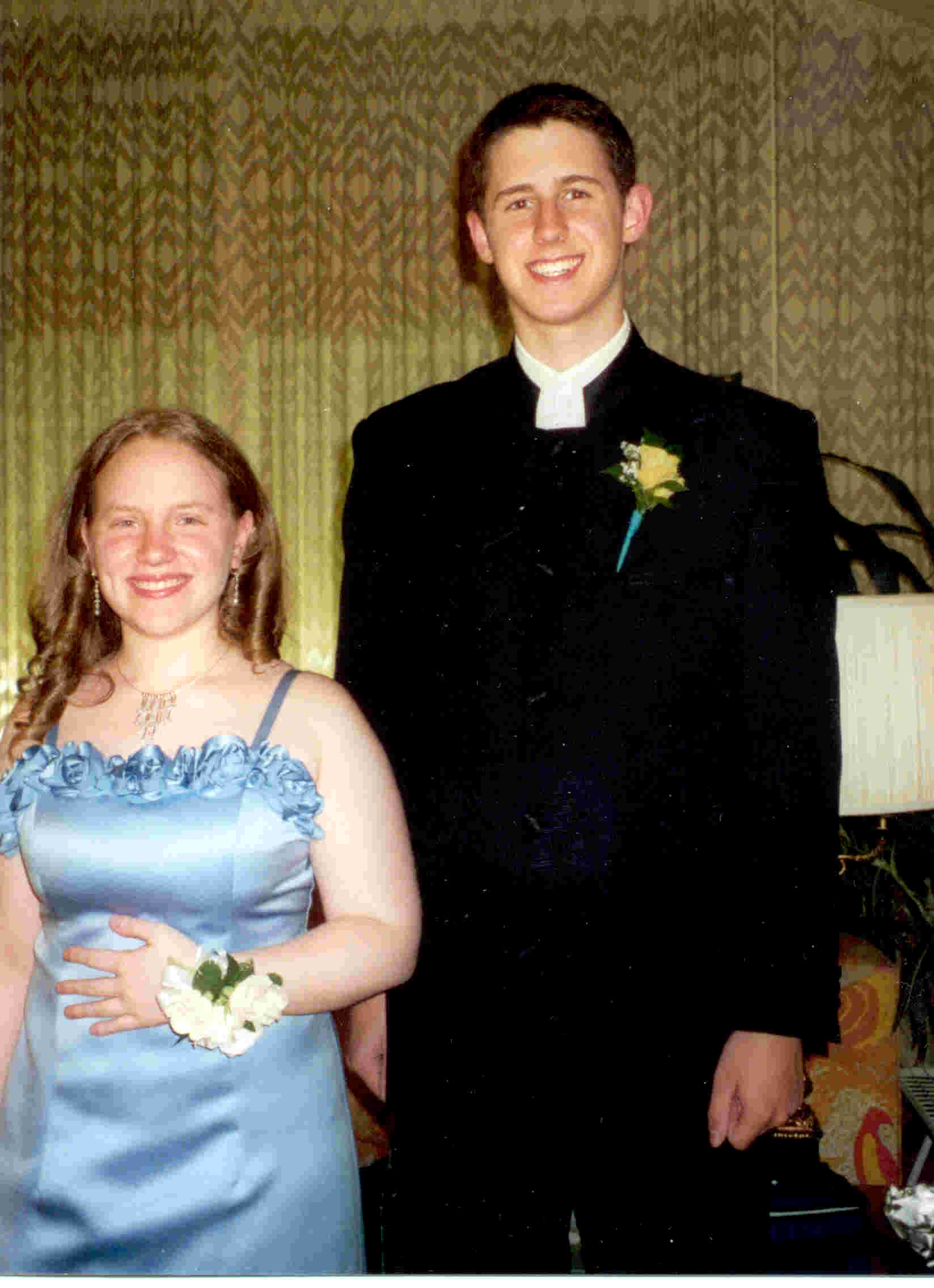 Daniel and I are showing off our gorgeous flowers!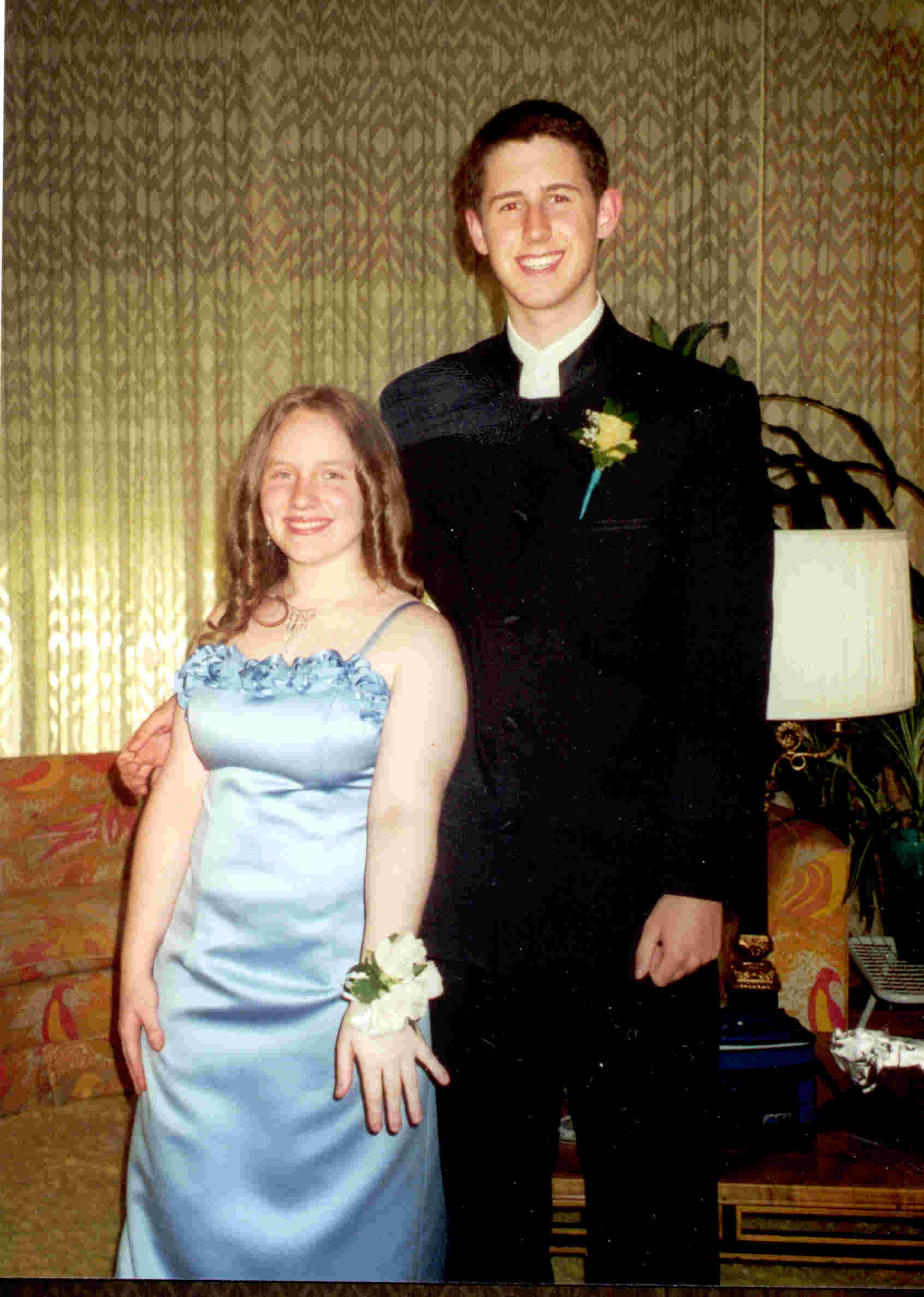 More of us showing off our flowers.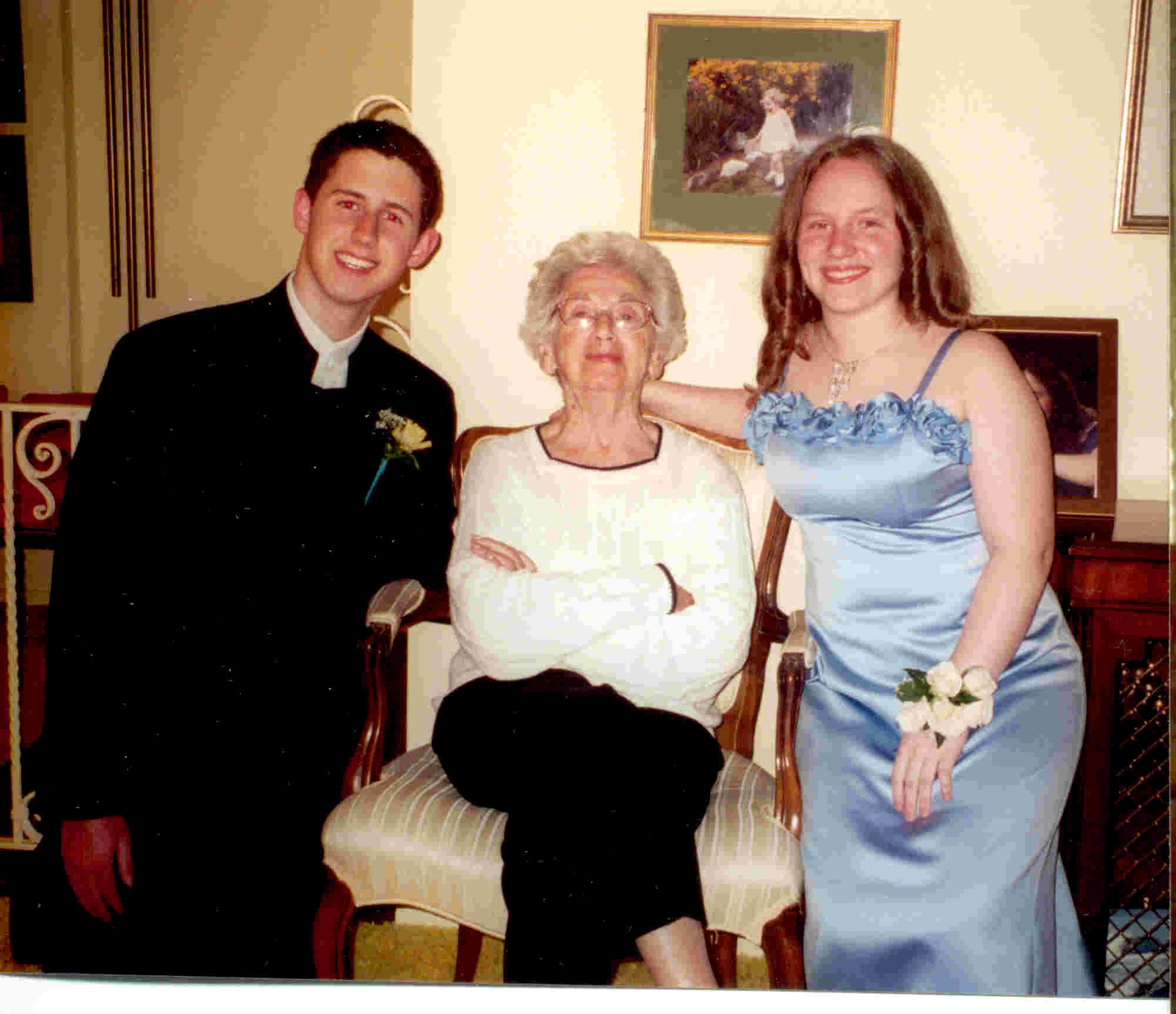 This is Daniel, my grandma and me.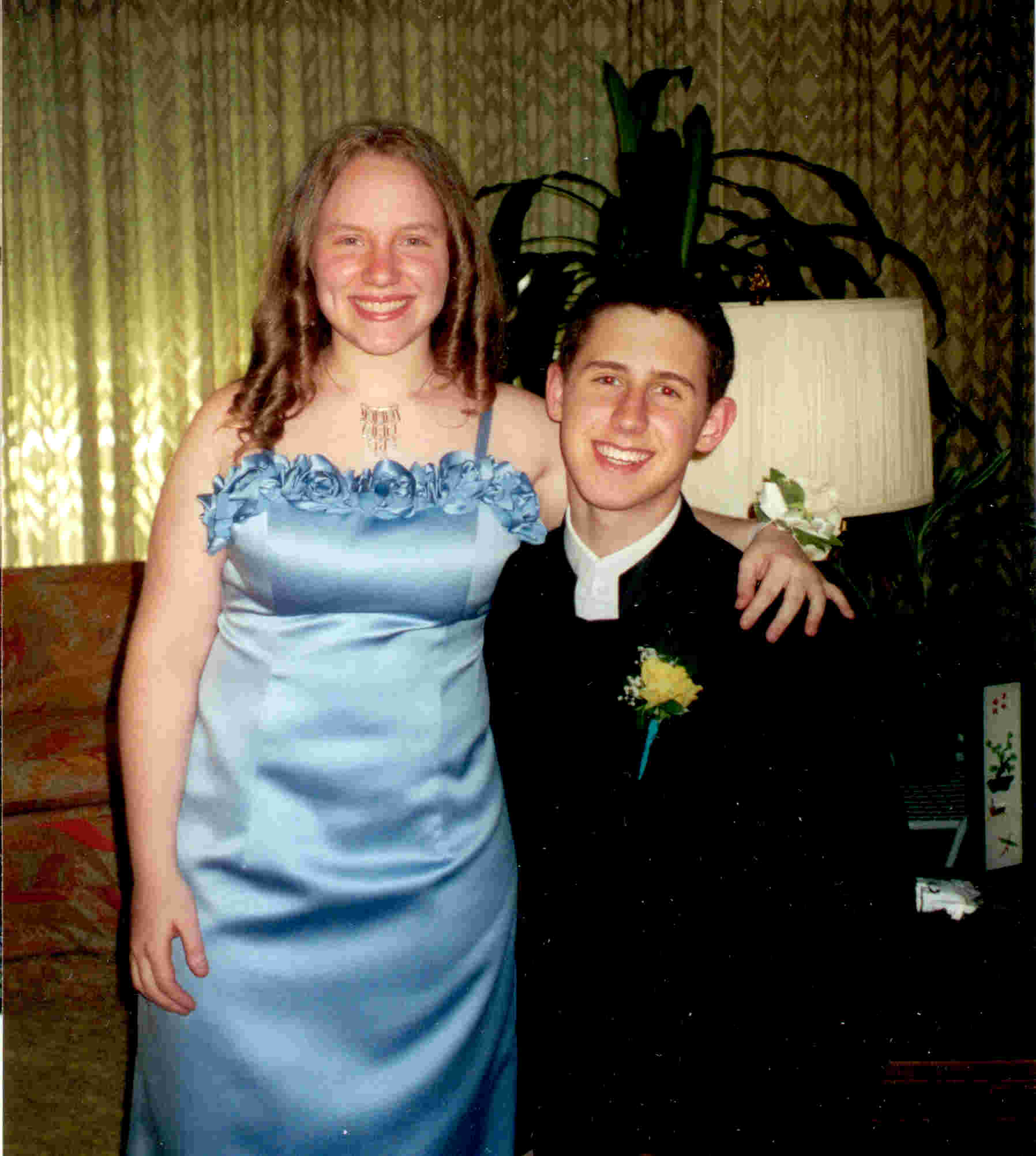 This is me trying to pretend I am taller than Daniel is. HA!